Welcome to Durham Historical Society Online
We're dedicated to the study and preservation of the history of Durham Township, Bucks County, Pennsylvania.
Historical Society meetings convene on the 4th Tuesday of each month at 7:00 PM in the Durham Township Meeting Room, or virtually as needed. We periodically host special speaker presentations on historical topics in the Durham Mill. (This programming remains on hold during the coronavirus pandemic.) Please consult our Events page for the most current information and updates.
Located in the northernmost corner of Bucks County, Durham is bordered on the east by the Delaware River, on the north by Northampton County, on the south by Nockamixon Township, and on the west by Springfield Township. These Upper Bucks County townships comprise a rural enclave between metropolitan Philadelphia to the south and the Lehigh Valley region to our north. Cooks Creek meanders through, roughly west to east, with hills on each side, forming the Cooks Creek Watershed. The hillsides have been worked as farms since before Europeans arrived in the late seventeenth century.
Durham is the second smallest of Bucks County townships, consisting of 9.4 square miles. The township has a maintained a population between 1,000 and 1,200 residents at least since the 2000 census. Combined with the neighboring borough of Riegelsville, in Durham's historical footprint, the resident count increases to around 2,000.
Durham played an important role in early European colonial settlement of Pennsylvania and in America's independence struggles. It was one of the first sites of extractive and industrial enterprise in North America. With the rise and fall of the township's historical iron mining and furnace operations, the area fell back repeatedly to agricultural roots which remain to the present.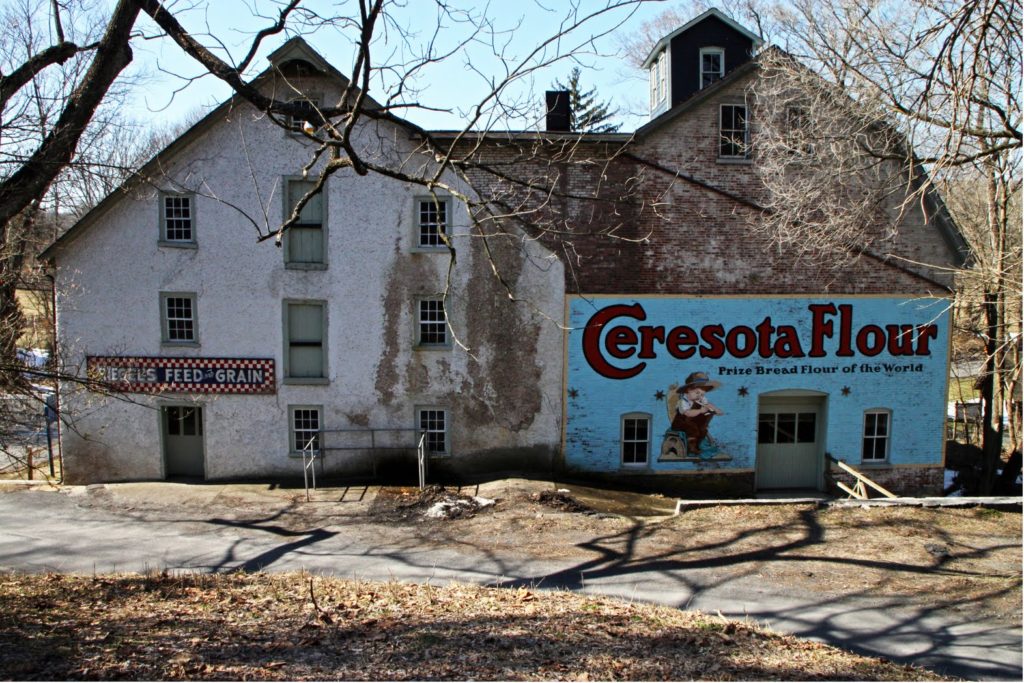 Mill Restoration Fund
The Society, in conjunction with Durham township, has taken the initial steps to restore the Durham Gristmill. All contributions to our established fund will be used for purposes of renovation. Please visit the Membership page if you wish to make a contribution toward this restoration effort.